"The messiest, sexiest pie in the face, mess over the head BJ ever"
delete

Where to start with this video, apart from wow! This is a very naughty video, but if you enjoy seeing a couple having fun, this is incredibly sexy fun! Stunning massive boobed WAM sensation MessyCleo is a wonderful girl and in this video we see her and her lucky hubby, Bob having some very messy and very naughty fun! It starts as it means to go with a topless Cleo getting a pie to the face and then proceeding to give Bob the blow job of a lifetime! Cleo looks amazing and not only gets pied, but has chocolate pudding and then thick custard poured over her head as she continues to enjoy giving Bob a BJ to remember! Bob even pies his own cock and the Cleo ends up with her face in pie, before even more mess is poured over this gorgeous woman. Before the end, Cleo even takes Bob's cock and rubs it between her massive boobs, with mess poured over those huge boobs! Her eyes in the pic above show how much she enjoyed the session and Bob shows his pleasure at the end, when he can hold it in no more! X-Rated throughout, but very sexy and very, very messy!
WAMGuy7,

9/9/18
"10/10. A new Wam favourite for me!"
delete I bought this video with only a mild introduction to the duo. I had seen them get Wammer of the Day once I think, and there's no really way of avoiding those giant breasts no matter where you point your eyes to on this site. So I went ahead and bought a handful of scenes. best. decision. ever. now I am going to have to be a little bit indulgent in the language I'm about to use, I apologise. But that woman really knows her way around a cock with a pie around it. Technique, facial expression (which is a big part of it for me) and body language was great! Neither were uncomfortable with each other or the mess. In fact, half way through you really get the feeling that she has dipped into a Wam-lust and laps up some mess across herself. It truly is great. Best part of these videos for me? Cleo being able to take a pie, suck a dick and enjoy it. There are a lot of models on this site that I love because they have a love for Wam, but there are certain others who do their best not to get anything in the face, be a little reluctant with decadence and appear uncomfortable in the video all together (Which I understand, it is no easy job to be enjoying something you're not used to, especially if you're new) but with Cleo, I climaxed so hard because of her temperament. I'm in love with them both for giving the world this video! Will definitely be buying more in the future! Highly recommend this video for those who want to see someone never shy away from a pie, in fact face it with eroticism plastered unto their expression and don't mind non-verbal WAM. Can't wait to see her boobs out again, I might even beg for a custom! Much love!
PieOrCake,

5/22/18
"The title says it all ;)"
delete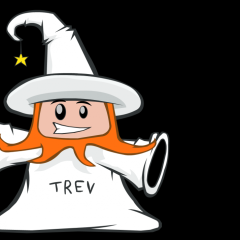 A completely awesome video of a super hot woman getting messed up and sucking a cock :-) Its nice and straightforward, and super hot--with the perfect outcome :-) Steller!
BigmacTom,

5/2/18
"Here we go again."
delete Once again, here's Cleo having a very good time. It should probably be said, Bob too, of course. Her enjoying herself makes it involving to watch. Well worth the cost.
drto,

4/16/18
"Amazing"
delete Once again cleo simply amazes! She truly is a girl that loves to get messy! Her stuff is amazing and she is a genuinely awesome woman to talk to!
messywatcher611,

4/15/18